Many outdoor living areas aren't built with some form of shelter overhead to block out the sun or harsh weather, but such coverings can usually be added quite easily. The most popular options include gazebos or pergolas, with gazebos being the most commonly known. Pergolas can be just as great. Here are just a few of the benefits of custom pergolas.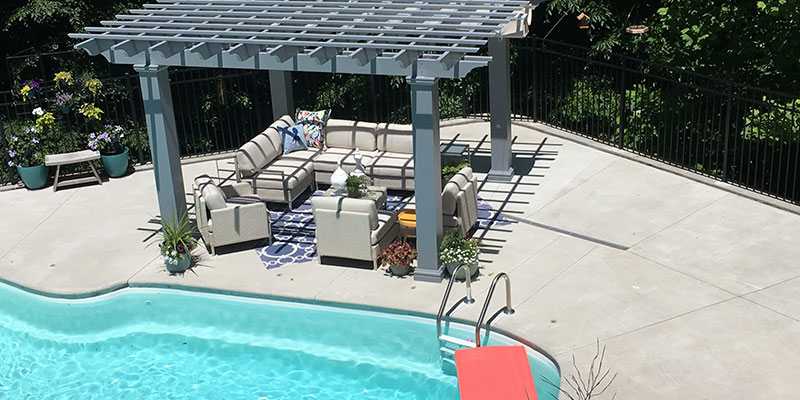 Aesthetic appeal: One of the many benefits of custom pergolas is the aesthetic appeal that they add to your backyard. Whether you go with a beautifully slatted roof or otherwise, a pergola will surely complete the look of your outdoor area with a touch of class.
A great addition to any outdoor living area: Custom pergolas are a great addition to any outdoor living area because they can be customized to nearly any size you need. They look great over outdoor kitchens, patios, decks, and more. You'll find that a pergola is exactly the cover you need for any of those areas.
Great for hanging plants: Though with custom pergolas you can customize it with any top you want, many come with a slatted roof. These wooden slats are perfect for hanging plants. You can also plant some climbing flowers or ivy to climb up the pergola and create some natural shade.
The first thing you think of for outdoor coverings might be gazebos, but as you can see, custom pergolas have their benefits as well. You can give us a call to learn more.