Here's what you need to know about renovating your outdoor space:
It's common to think you need to wait for warmer weather to start your project, but this isn't the case at all.
By starting early, you'll be able to enjoy your beautiful space all spring long.
We'll go above and beyond your expectations to create an outdoor living space you absolutely love.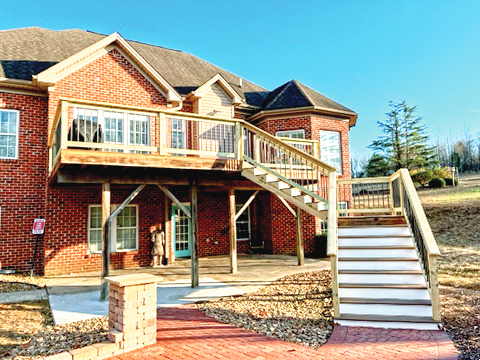 "Superior Outdoor Spaces did an amazing job with my deck upgrade. I replaced my previous wood deck with Trex composite decking and couldn't be happier. From the time of demo up to the completion, the team was prompt, professional and provided high-quality work. They completed my deck much faster than anticipated, which was great considering 4th of July weekend was approaching! Jeff was great with communicating with me throughout the process and made sure we were aware of any/all updates. I definitely recommend this company if you are looking for great service without any of the fuss. We look forward to enjoying our deck for many years to come!"
Book Your Outdoor Renovation Project
Don't wait! Book today to get your outdoor renovation done by spring.